Car auctions are arranged to sell impounded and abandoned vehicles. Usually at auctions, you can buy cars at a price less than the market rate. However, it is not always the case, as vehicles are sold after bidding. Different companies in Sharjah organize bidding where you can buy these vehicles.
In this guide, we will provide you with complete details about companies arranging car auctions in Sharjah with their contact numbers.
CAR AUCTIONS IN SHARJAH 2023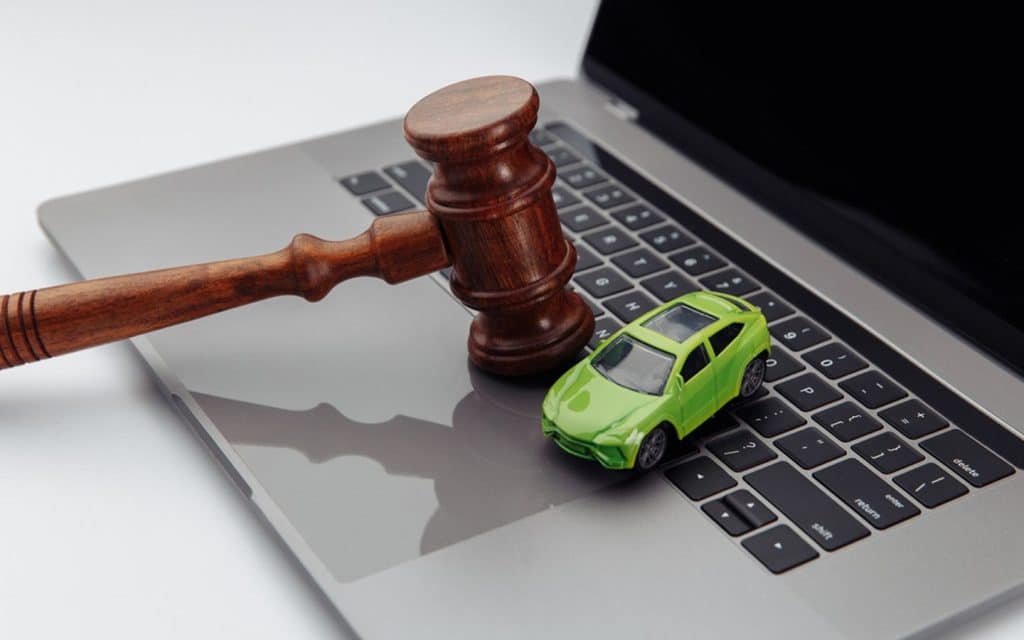 There are a number of private and government-operated companies that arrange bidding sessions for second-hand vehicles. These companies sell impounded, used and imported vehicles. They can also help you in importing vehicles to the UAE. Any individual can participate in these auctions online or physically. Here is the list of considerable companies arranging vehicle auctions in Sharjah.
COPART ONLINE AUTO AUCTION
Copart UAE auctions is an online auction facility known for its simple and convenient bidding procedure. The whole process is divided into three steps: register to their account, find your vehicle, and bid on it. There is three memberships option available:
Guest: it is free of cost, and you can witness people bidding on different vehicles. The subscription does not provide any facility to bid on vehicles.
Basic: This subscription cost AED 500 with a minimum deposit of AED 2000. It is a secure way of bidding with access to all the auctions arranged by Copart in the UAE.
Premium: It will cost AED 1000 for a subscription with a minimum deposit of AED 2000.
You will receive priority services and in-location assistance in this subscription package.
EMIRATES AUCTION
The Emirates Auction in Sharjah provides online vehicle and number plate auction facilities. The company strengthened its position by holding 7 Guinness World Records at different vehicles auctions at Sharjah. The participation is free of cost. However, a 20% deposit of the overall vehicle value is required. They also provide physical vehicle inspection options on demand. The car shipment option is also available with variable charges depending upon the location. They charge AED 645+VAT for preparing documents other than shipment charges.
They can also help you in freeing impounded car vehicle in the UAE. All the bidding and other necessary procedures take place from their official website. Moreover, you can visit their office locations in Sharjah for further information:
Locations:
Contact Number: 06 054 5454
MARHABA CAR AUCTION
marhaba auction Sharjah provides an online and physical auction facility. You can buy and sell your vehicle to a large audience bidding from different locations globally. The process is transparent and hassle-free.
Address: 247 First Industrial Street, Industrial Area 2
Timings: 10:00 AM – 2:00 PM | 4:00 PM to 9:00 PM (Monday -Friday
Phone: 058 642 4404
Email: [email protected]
BURJ KHAIBER
Burj Khaiber is a registered auction cars Sharjah, they have stock vehicles in their own yard and auction them thrice a week. You can participate in auctions every Saturday, Monday and Wednesday starting from 05:00 pm.
AL KHALEEJ ALARABI AUCTION GROUP
Al Khaleej provides the option to buy and sell vehicles through bidding. They claim to sell your vehicles at reasonable prices to a trusted individual. Whereas for buyers, they have listed a number of vehicles on their website where you can bid directly. The process is simple, and subscription charges are not applied. The greatest benefit for the sellers at Al Khaleej auctions is the convenience of choosing the date and day (Wednesday or Sunday) to sell their vehicle.
Address: Industrial Area 6
Phone: 056 3628186
ALQARYAH AUTO AUCTION
Alqaryah Auto Auction provides free vehicle inspection services to all the vehicles listed for Sharjah auto auction. Alqaryah has its quality compliance benchmarks necessary for every vehicle to meet. This benchmark helps you to avoid purchasing flood damaged cars. They claim to provide a convenient and fast way of buying and selling vehicles through bidding.
AL WATANEYA AUCTIONS
Al Wataneya Auctions is a federal government affiliate organization providing opportunities for buyers and sellers. Each buyer or seller has to register on their official website for participating in the bidding. However, you cannot participate if you are under 21 years of age, or previously banned by their website. Participants have to pay a deposit fee, for instance: if you are bidding for the vehicle value AED 100,000 you have to deposit at least AED 5000.
This was all about car auctions in Sharjah 2023. The auctions are considered as a suitable marketplace for buying second-hand vehicles. However, you may have to wait for the time and date of the Sharjah used cars auctions. Stay tuned to First Cars Blog for more information on auto auctions in UAE.