One of the most favorites tourist attractions for the UAE residents is the Sultanate of Oman. A country known for its captivating beaches and beautiful landscape. You can travel to Oman from Dubai not only by air but also by road. Ever since the launch of bus service from Dubai to Oman in January 2019, visiting Oman has become easier and more affordable for the residents of the UAE. However, it is recommended to always check with the authorities on the latest travel restrictions and requirements to enter oman from dubai before heading for it.
Here is all you need to know about the latest Dubai Oman bus 2023 service.
DUBAI OMAN BUS 2023 SERVICE – AN OVERVIEW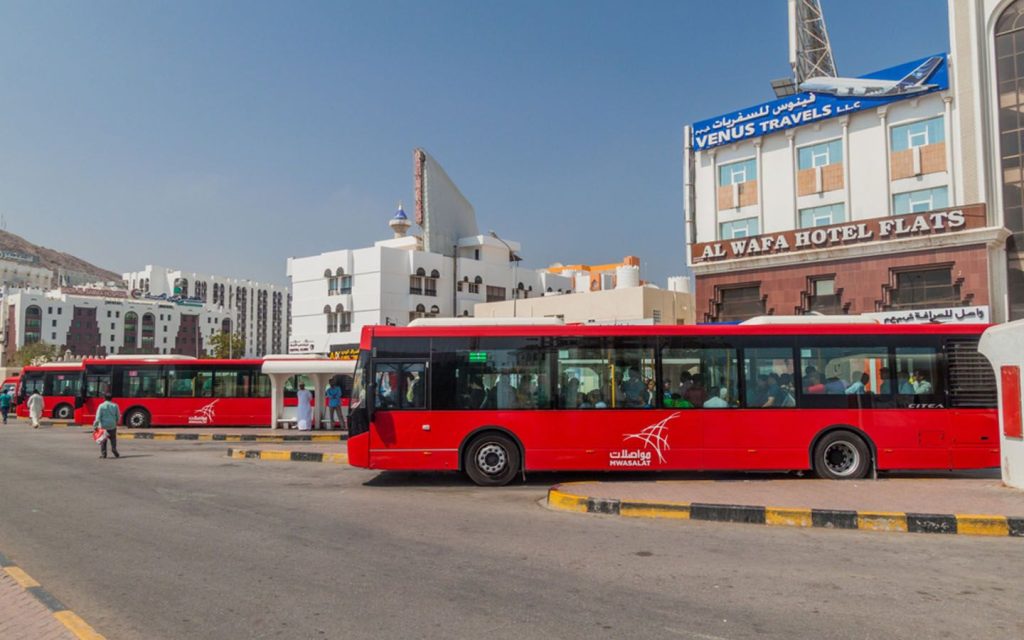 The Dubai Road and Transport Authority (RTA) collaborated with the National Transport Company, Mwasalat in Oman to resume the 201 route between Dubai and Muscat in 2019. These entities signed an agreement that resulted in new routes and stations between the two destinations.
In addition to providing an excellent Dubai public transportation to its residents, RTA has always made efforts to facilitate tourism in the emirate. In this vein, the Dubai transport authority opened many new bus routes all over the UAE. Business people travelling for their official dealings have also benefited from this arrangement. Furthermore, Dubai to Oman 201 bus route is a convenient and cost-friendly alternative to other travelling options.
Learn more about RTA buses in Dubai and how they make transportation easier inside the emirate.
DUBAI TO OMAN BUS TICKET PRICES
The dubai to oman bus ticket price is AED 55. On the other hand, the Dubai Oman bus ticket for a round-trip is AED 90. The tickets for the Dubai to Oman bus are available at the RTA stand. The introduction of online purchase will make Dubai to Oman bus ticket booking easier.
DUBAI TO OMAN BUS SERVICE TIMINGS
Dubai to Oman bus schedule timings vary since the bus departs three times at three different points from the city. These bus points are
Rashidiya Bus Station: 08:00 am, 04:00 pm and 11:30 pm
Airport Terminal 2: 07:45 am, 03:45 pm and 11:15 pm
To whom asking how many hours dubai to oman by bus we can say that the duration of the Dubai to Oman bus journey is 6 hours. This includes the time spent on custom checking and border control procedures. However, traffic conditions are liable to increase travel time.
OMAN DUBAI BUS ROUTE
If you are returning to Dubai from Oman by bus, your bus route will cover 11 stops before crossing the border. You can catch your bus from any of these stops:
Barka
Shinas
Muscat Airport
Burj Al Sahwa
Athaiba
Maabela
Suwaiq
Musanah
Khabura
Sohar
Saham
If you are to take the Dubai bus from any of these stations, the ticket price will be OMR 5.5 for one way. A return ticket will cost OMR 9.
The departure timings for bus service from Dubai to Sohar Oman are 06: 20 am, 03:20 pm and 11:20 pm. To confirm the exact timings, visit a Mwasalat ticket office. You can also check their website or call at +971-425-25909 for further enquiry.
DUBAI OMAN BUS SERVICE FACILITIES
All the buses are air-conditioned, and Wi-Fi enabled. The Mwasalat buses have the latest technology and safety features. They can accommodate around 50 passengers. Furthermore, the three bus stations on this bus route are connected to several transportation options. Therefore, you can find a Metro or an RTA Taxi easily and continue your journey.
The RTA is likely to increase the number of trips between Dubai and Oman if demand arises.
OTHER BUSES FROM DUBAI TO OMAN
If you want to explore other ways for travelling from Dubai to Oman by bus, there are a few private options. These private transport companies operating to and from Muscat and Dubai include the Al Khanjry buses. You can catch these buses next to Ruwi bus station in Muscat. The departure timing for these buses are 06:00 am and 03:00 pm every day. They stop only once at Sohar from where you shop or buy a snack.
In addition to these, you can explore Dubai more with the RTA Bus on Demand app and service.
THINGS TO CONSIDER
Other factors you need to consider when travelling between Dubai and Oman are:
Visa Requirements: Since you are travelling between two different countries, you need to consider all the visa requirements.
Exit Fee: You will have to pay an exit fee of AED 35 for each person at the UAE border.
FAQS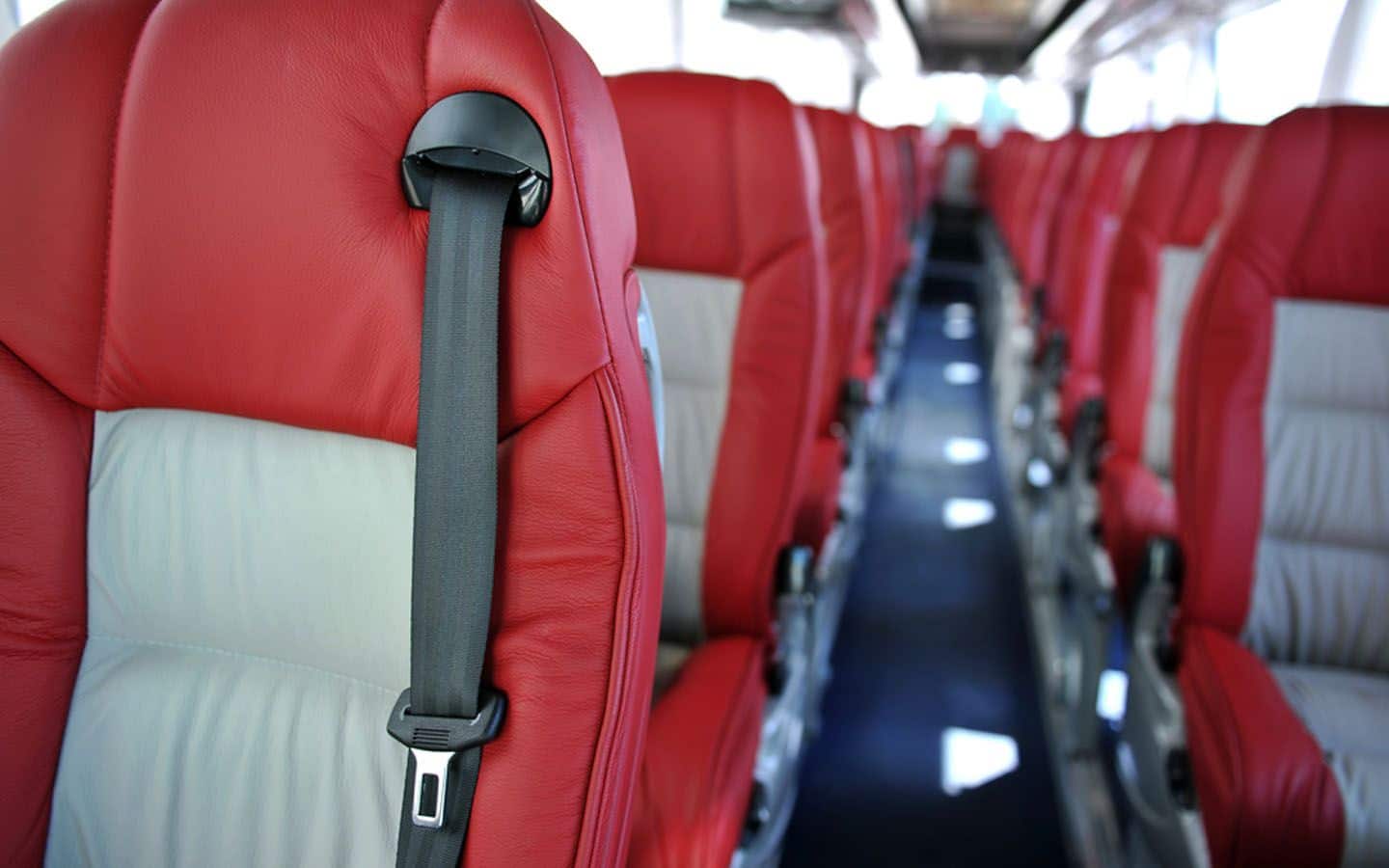 HOW TO BOOK A BUS TICKET FROM DUBAI TO MUSCAT?
You cannot book a ticket for the Mwasalat bus from Dubai to Muscat or the other way round online. You can buy the tickets directly from the RTA stand at Exit 2 at the Abu Hail Station MRT station or the Mwasalat Office in Deira near the Clock Tower.
IS THERE A VISA REQUIREMENT TO TRAVEL FROM DUBAI TO OMAN by bus?
All residents of the United Arab Emirates will not require a visa to enter Oman. Expatriates in the UAE may visit Oman with a special entry visa, valid for 4 weeks and extendable by one week.
HOW MANY HOURS DRIVE FROM DUBAI TO MUSCAT?
Yes, the driving distance between Dubai to Muscat is 423 km. It takes approximately 4 hours 29 minutes to drive from Dubai to Muscat.
HOW MUCH IS A DUBAI VISA FROM OMAN?
Expats living in Oman can get a visa to the UAE for 13 OMR or AED 124. Expats can apply for 48 or 93-hour visas from Oman to the UAE for 13 and 20 OMR respectively.
This is all about dubai oman bus service 2023. Oman, with its scenic view, is a tourist attraction quite in demand among the UAE residents and the international traveller alike. Therefore, Oman bus service to Dubai has enhanced the tourism in this region, guaranteeing its success. However, learn about all the Dubai bus fines to ensure you are not violating any of the rules.
On days when you don't want to travel via the bus, you can always rely on your car to take you to Oman as long as you have the insurance to drive there.
Stay tuned to the First Cars Blog to learn more about transportation in the region.